Click on the thumbnails for the full sized picture.
Here are my pictures from AZ Run X in Florence Junction with Nissan 4 Wheelers. There are a lot of them so please be patient while the page loads.
Day 0 and 00 we ran the entrance of Axle Alley, up to the big waterfall.
Day 1 we ran Lower, Middle and Upper Woodpecker.
Brandon and Justin (he was driving) both fell into the firehole and we had to turn around. I lost a body panel, Brandon broke his t-case in half...
Day 2 we ran Elvis
Day 3 was Martinez Cabin and the Martinez Mine loop.
A bat in one of the mines.
The light at the end of a very long tunnel.
The bat again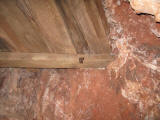 Javelina anyone?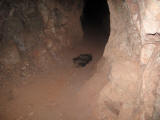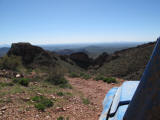 I've never seen a Gila Monster up close before!
Day 4 was Jack Handle
And on the last day we rested.... Just kidding, we ran Ajax and Upper Ajax.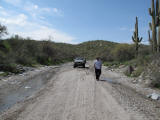 Love was in the air!
Driveshaft fell out...
I guess I can't say I've never had it on its side...
AZ Run X picture
Many dead soldiers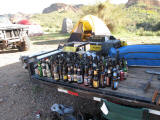 Carnage